Hello all! Thanks for stopping by to check out my Introduction for the 2014 Armchair Book Expo of America! I haven't had the opportunity to be in New York City for the BEA event, so I'm thankful I can participate this way. Thanks to Tif Sweeney and everyone who took the time to put this amazing event together. Check out the official Armchair BEA website for details and other participants.
I will start off by answering five questions posed by Tif and her team to kick off my first ABEA post.
1.
Please tell us a little bit about yourself: Who are you? How long have you been blogging? Why did you get into blogging? Where in the world are you blogging from?
I am Lindsey Gray, an ever-evolving conundrum. Every day I am a wife and mother of two. Some days I'm an author and a blogger. I'm also a chef, an avid reader, book formatter, and radio talk show host. I have been blogging since December of 2010 when I released my first novel. In the last two years, I have been promoting and reviewing other authors and loving every minute of it. Last year alone I read over 160 books.
I'm so happy to be able to share my blog for the second year with the Armchair BEA.
I am blogging from smack dab in the middle of the USA in Wichita, Kansas. My city is growing by the minute with almost 400,000 residents and thousands more in the outlying towns. The picture above is from our yearly River Festival which is held downtown on the banks of the Arkansas River. The statue is the Kansas landmark, Keeper of the Plains.
2. Describe your blog in just one sentence. Then, list your
social details -- Twitter, Facebook, Instagram, etc. -- so we
My blog is fun and informative with splash of flavor for every reader's palate. Find me on Facebook, Twitter, Pinterest, Goodreads, Instagram, and Tumblr.
Tuesdays starting May 27th at 7pm EST you can listen to my entertainment talk show, Gray Matters, on TMV Cafe Internet Radio where I discuss movies, tv, books, music, and more.
3. What is the genre you read most?
i love them nice and clean or hot and spicy.
I am addicted to the Blue Herron series by Kristan Higgins.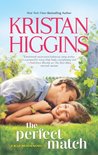 I was so excited when Harlequin HQN accepted my request to review
Waiting on You
through NetGalley. I don't request many books through NetGalley, so it was such an honor to be able to review a series that I love. Thanks Harlequin HQN!
I also don't mind those books with some kick to them.
I've also come to love what has become a new romance sub-genre, Food-Lit.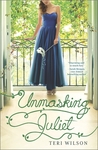 4. Share your favorite book or reading related quote.
The first books I read and really understood as a child were always Dr. Seuss. I took so many things from those books when I was young and now enjoy sharing the wonders of Dr. Seuss with my children. This is one of many favorites, but I seem to repeat it often.
5. What was your favorite book you read last year? What's your favorite book so far this year?
I read sooooooooo many books last year. Romance, suspense, thriller, paranormal, YA, adult, erotica, I read at least one of each. My very favorite had several of these elements. It is the third in the series and I can't rave about it enough. I would give it 100 stars if I could.
Elise Stokes has created one of the best YA book series I've ever read. Cassidy is amazing and real while dealing with chemical changes in her body that have brought on super powers. The story has elements of adventure, suspense, action, and even a touch of romance. I can't wait for book four to come out later this year!
My favorite book I've read so far this year is one I should have read years ago.
I was intimidated by the 700+ page monster, Outlander, when it first came out while I was in middle school. In high school, I remember wanting to give it a chance, but I thought it would take me forever to get through it. Looking back, I really wish I had read it back then. Maybe I would have spent more time fostering my love of reading and tried to share my own writing sooner. I was so enthralled in the story of Claire and Jamie, it only took me two days to read. I had a lot more time back then that I could've spent reading this fascinating series.
That is all I have for this first post for ABEA 2014. I hope you enjoyed it and will come back all week to read the rest of my posts.
Tuesday: More Than Just Words
Wednesday: Novellas/Short Stories
Friday: Books Adapted into Movies
Also join us for Twitter parties throughout the week using the hashtag #ArmchairBEA and following @ArmchairBEA.
Mon 5/26 Evening 7pm EST
Tues. 5/27 Afternoon 4pm EST
Weds. 5/28 Morning 10 am EST
Thurs. 5/29 Morning 8am EST
Fri. 5/30 Evening 9pm EST
Sat. 5/31 Evening 7pm EST
Follow along with ABEA participants as we pull out our cameras and post pics to Instagram for the ABEA Challenge.
Hope to get to know you all better through this magnificent event!