I was feeling quite romantic this week and picked up some very interesting reads. Maybe you'll check out a few for yourself. Click the cover pics to be taken to the Goodreads page.
NETGALLEY
This one caught my eye because it has the same couple on the cover of "Bedding the Wrong Brother" which I picked up from Netgalley last week. I had to do a double take then read the description. It's from Entangled Publishing so I knew it had to be good. Everything I've read published by them has been entertaining. It is the third in the series, but I didn't feel lost not having read the other two. Check out my review HERE.
This is my only paranormal one for the week. I'm happy to be reviewing "Bait" for the blog tour on June 13th, 2013.
This is my new favorite non-genre genre. Food-Lit: fiction stories that revolve around food. Since I read a blog post during Armchair BEA where a blogger named this genre, I've been on the lookout for food centered stories. This is this first one since then that I picked up and it looks like a good one.
This was a Facebook find. A friend had posted a link to a promo post and boy howdy, this one looks like it's full of steam. Can't wait to dig in.
I love this title. Guys get their trophy wives, why can't the ladies get a trophy husband. From the description this one is about a woman that wants to get back at her ex for leaving her for a younger woman. So she goes out and finds her own hottie. Looks very promising.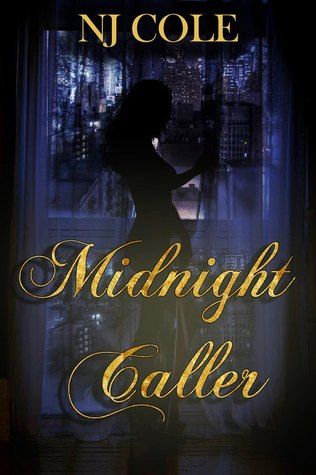 This one is by an author that I'm in a Facebook group with. I had heard her talking about this for a while and the reviews are hot. I'm excited to read about their late night exchanges.
This cover and title caught my eye. Then I read the description and it's not what you think. This woman's life has been one mishap after another, then she's transferred to her company's Vegas office. Adventures ensue I'm sure.
I found this one while I was checking out "The Boyfriend App" on Amazon. It was one of those "if you like this book, you'll like these" suggestion. This boy is invisible at his school, but is the host of an extremely popular vlog. One viewer he really connects with asks to meet him. Then low and behold, it's his best "girl" friend. Looks promising.
This one is about the woman who is perfect for everyone except herself. When she finds out her minister hubby is cheating on her, she steps out on her own and finds a whole new world waiting for her.
This one doesn't look like the typical tale. The Duchess is accused of infidelity and her husband divorces her, ruining her life basically. After she decides she won't let society dictate her life, she returns for her first season since the divorce. Her ex sees her in a new light and realizes she might not be guilty of what he accused her of. Looks like a yummy historical romance.
That is all for this week. Next week might be an extended edition since my birthday is tomorrow, June 11th, and all I've asked for is Amazon gift cards. Looks like my Kindle may be pigging out next week if I get what I've asked for.